Good afternoon to everyone.

Today we present you a single-family self-built social house in Villanueva de Algaidas.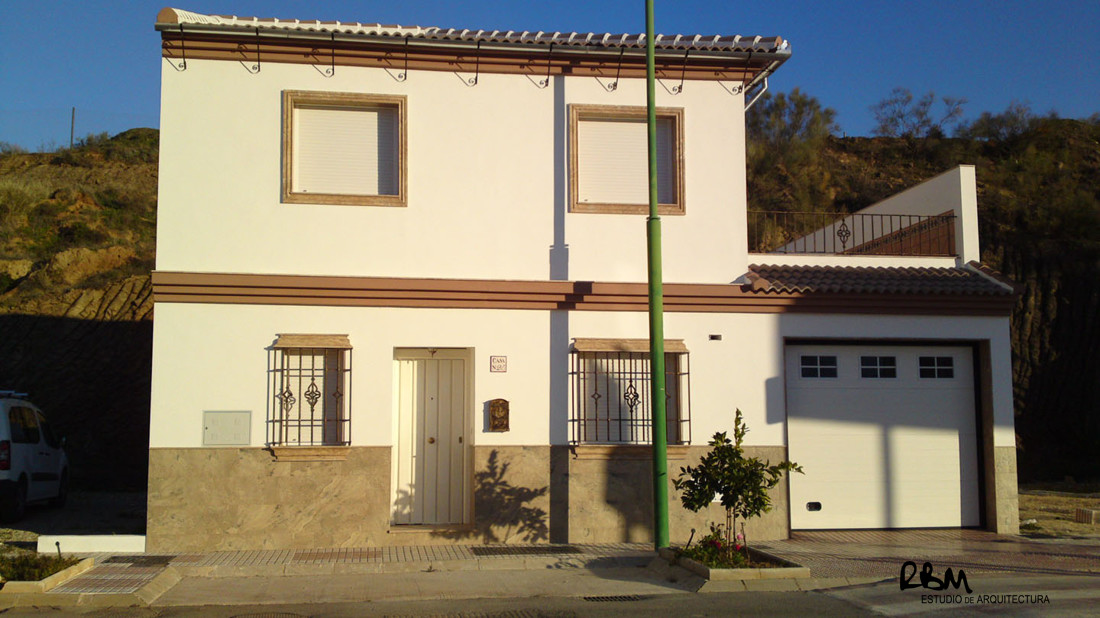 This project was the first home to be executed by RBM Office of Architecture and its promoters, a young couple wanted a traditional, compact home with a spacious patio and terrace.

The lot is dedicated to social housing and in which a house was designed with 90 m² useful interiors, a garage and a storage room.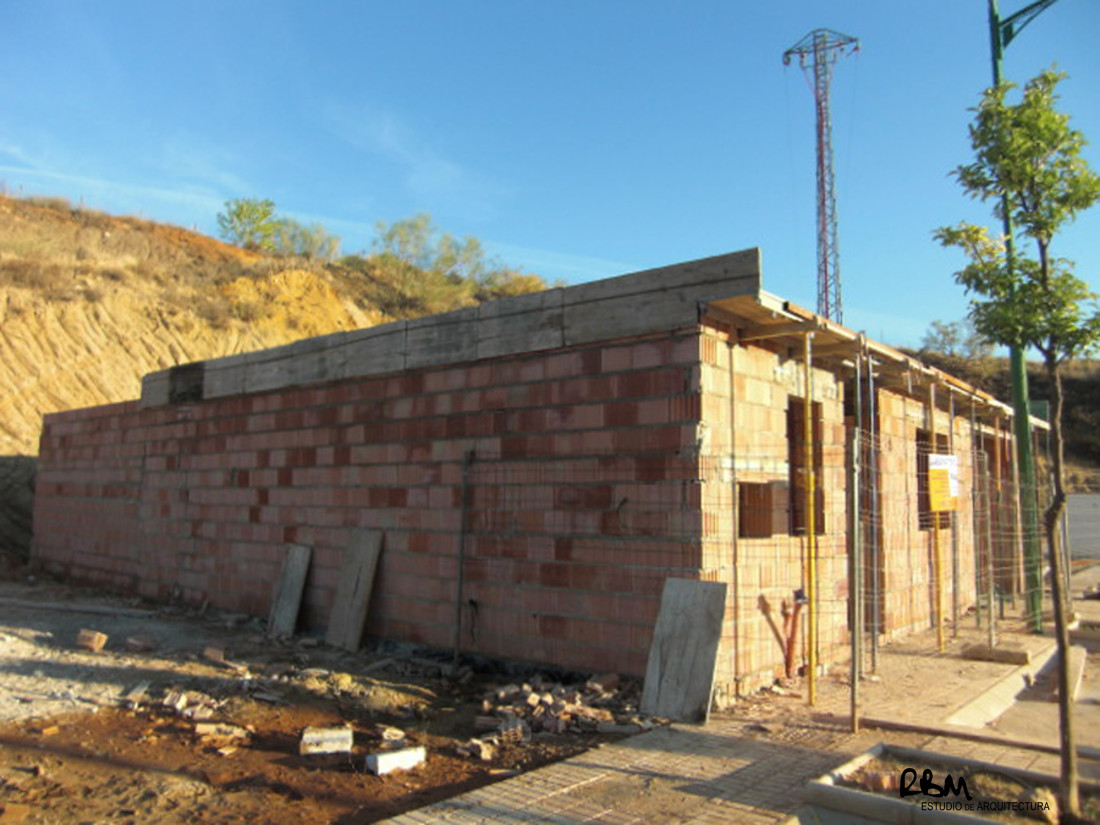 The same promoters executed the construction and the structure was designed by load-bearing walls with ceramic blocks type Termoarcilla and ribbed slab with reinforced concrete beams.

The building has the roof of tile to three waters over the house while the deck over the garage and the storage room is a terrace.

The layout was to distribute the house on two floors, the ground floor is the day area (living room, kitchen and toilet), along with the complementary uses of garage and storage room, connected to the patio and terrace.
And on the upper floor, it is distributed the rest area, which is more intimate (bedrooms and bathroom).
The outside spaces were fundamental for the promoters, since they wanted to give its enough use.
The patio is oriented to the east while the terrace is oriented to the south, enjoying the best orientations.
Inside, the living room faces the patio with two windows that allow great lighting and direct connection with both.
The servant spaces (kitchen, garage and storage room) are connected to each other, giving privacy to the served spaces (living room and bedrooms), allowing several tours within the house.

The garage is spacious and connects the public road with the patio, the storage room and the kitchen, increasing the routes and connectivity of uses.
Upstairs, the bedrooms and bathroom have cross ventilation that favors the climatic conditions of the summer.

The bedrooms are spacious and two of them have built-in wardrobes optimized for storage without reducing the feeling of spaciousness.
In conclusion, the design of this house seeks to create attractive and spacious spaces without forgetting that, although there is a limited built area, with the combination of interior and exterior spaces, it is designed an elegant, traditional and functional home for the enjoyment of its owners.
Best regards.
Raúl Benítez, architect.