Hello everyone,
Today, I present to you an out-of-regularization certificate for an existing building in Loja, Granada.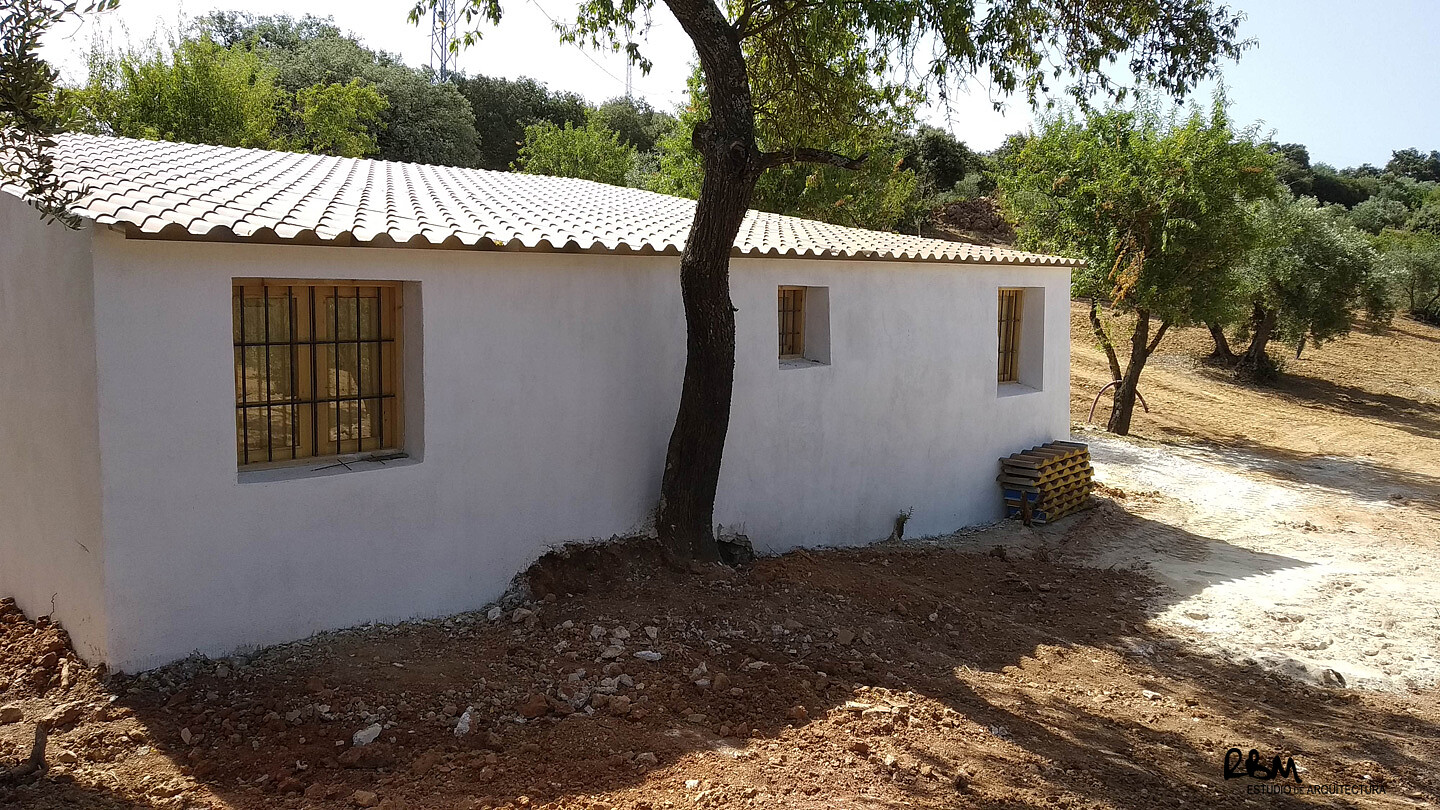 The dwelling is located in a Common Rural Land according to the General Urban Planning Plan (PGOU) of the mentioned municipality. The existing plot is a single unfenced parcel with no internal divisions. Its primary use is agricultural and it houses a building.
The building has one above-ground floor for residential purposes, which contains two bedrooms, a living room-kitchen, a dining room, and a bathroom. The structure consists of thick retaining walls.
The plot on which the building is situated has an area of 14,672m², and in the case of the dwelling, the constructed area is 67.50m².
This project was carried out at RBM Architecture Studio by architect Raúl Benítez Molina.
The report details the compliance of the dwelling with current regulations, highlighting its habitability, such as cold and hot water installations, flooring finishes, electrical installation, carpentry, and other exterior finishes.
In conclusion, it is stated that the existing building complex is suitable for residential use since it complies with the minimum standards of safety, habitability, and hygiene required.
Finally, the dwelling is regularized.
Best regards.
Raúl Benítez.